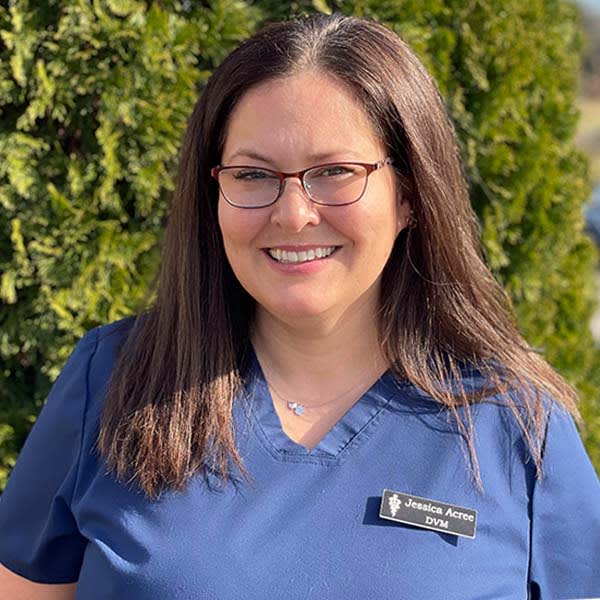 Dr. Jessica Acree
Dr. Jessica grew up in the small town of McEwen, TN before moving to Murfreesboro to attend Middle Tennessee State University. There she received her bachelor's degree in animal biology with a minor in chemistry.

She attended veterinary school at St. George's University and completed her clinical year at the University of Georgia in 2012. Go Dawgs! 

She has several pets of her own, including 2 spoiled rotten mutts: Penny Lane and Gracie Lou, and 3 cats: Cricket, Gabby, and Leroy. In her free time, she enjoys spending time with family and friends, reading, hiking, and jigsaw puzzles.